MASTERPLAST Public Company (8143 Sárszentmihály, Árpád u. 1/A.) informs its honoured Investors that on 3 June 2019 it acquired 24% ownership in T-CELL Plasztik Company with Limited Liability. The main activity of T-CELL Kft. is a polystyrene manufacture, in its two plants in Hungary – in Hajdúszoboszló and Zalaegerszeg – it is able to produce 300,000 m3 EPS annually.
With the purchase of the percentage, Masterplast strengthens its position as a professional investor on the Hungarian insulation material market, which with its existing knowledge base, basic material supply, distribution and logistics background can help T-CELL, which has around a 10 % market share in polystyrene manufacture. With the collaboration between the two Hungarian companies, the existing manufacturing background of Masterplast is also further strengthened, where by means of purchases, the growth in capacity and the favourable logistics facilities may help to better exploit the opportunities provided by the construction industry boom.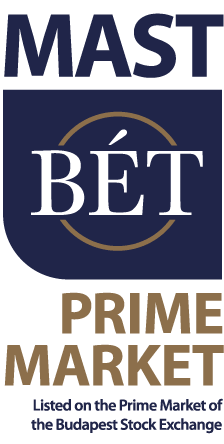 Masterplast Nyrt.
Founded in 1997, the Masterplast group is one of the leading building material producer and distributor companies in the Central Eastern European region. The company group owns subsidiaries in 10 countries, and sells products in a further 30 countries. The company is registered in the premium category on the Budapest Stock Exchange, and had revenue of 201,8 million euros in 2022.