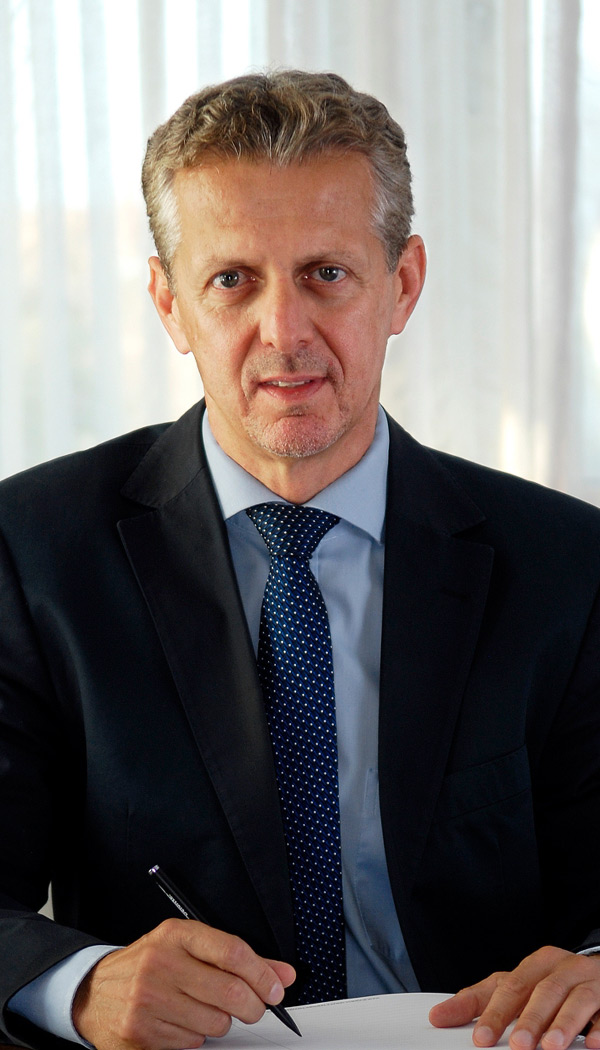 Róbert Nádasi, CEO
Róbert Nádasi graduated from the University of Economic Sciences in Budapest in 1991. He is a manager with financial and business approach, who has a financial manager experience acquired in a multinational environment for 17 years.
For 7 years between 1993 and 2000 he was the financial and accounting director of the sales and marketing organisation of the entertainment electronics sector of PHILIPS Hungary Ltd. Then between 2000 and 2010 he was the Shared Services and financial director in the medical sector of Johnson & Johnson Ltd. During his career he was responsible for the appropriate functioning in the fields of finance, debt management, banking relations, accounting, controlling, IT, HR. The operation, direction (Sarbanes-Oxley, ISO, introduction of inner audit SLA, ERP upgrade) and the further development of the Hungarian Shared Services department (service group) at Johnson & Johnson Ltd is connected to his name.
He joined the management of Masterplast in August 2010. As CFO, among others he was responsible for managing finance, accounting, controlling, and IT department, developing a complex business plan for the Group and for organizing, management, directing and controlling its financial activities.
Since 1 August 2018 he is the CEO of Masterplast Plc. He lives in Budapest with his family.