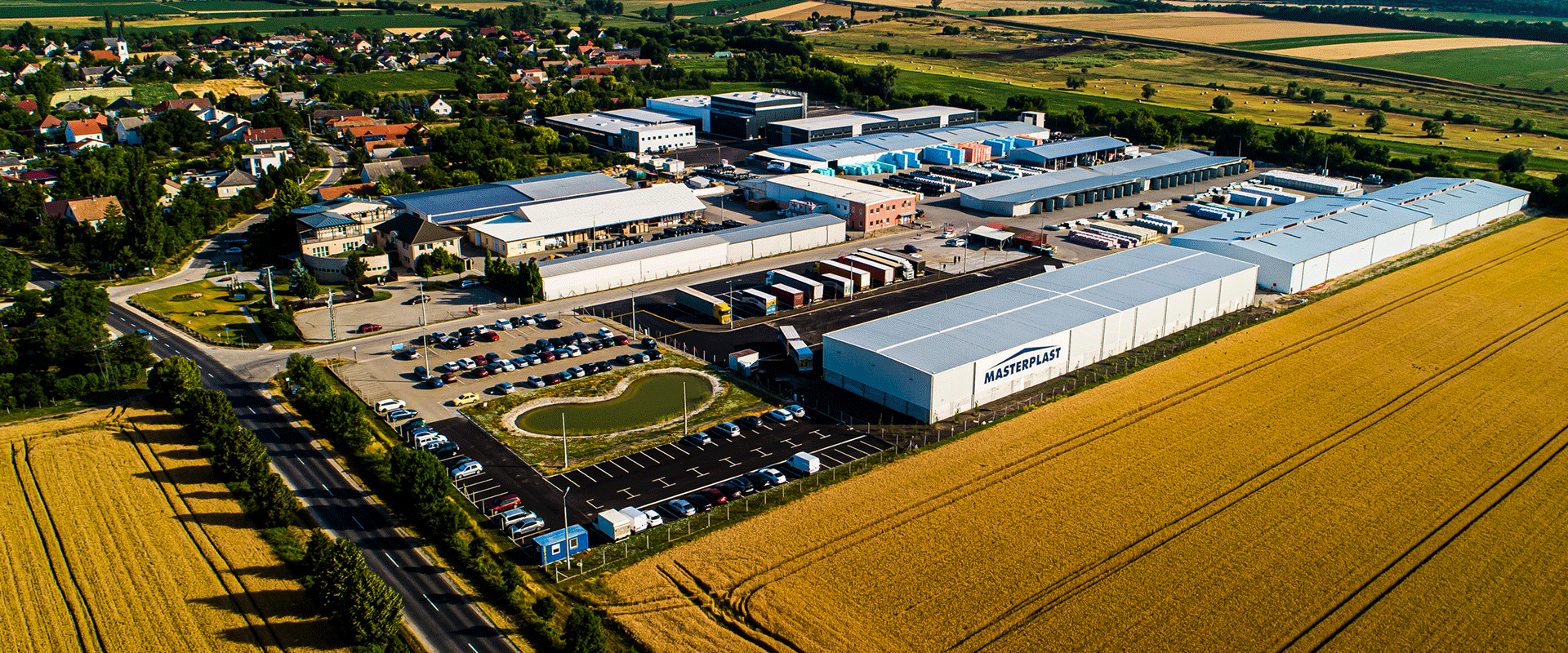 In our headquarter in Sárszentmihály at a plant specializing in lamination and custom packaging, we carry out production for unique customer production requirements in connection with the Mastermax and Masterfol product family. The first phase of roof underlayment manufacturing happens in our Aschersleben site in Germany. Here we produce fleece layers and film layers combined with fleece material from which we make final products in our central plant at Sárszentmihály. As we control the entire production process, we can manage roof underlayment product features on a broad spectrum. Thanks to our extensive personalized and customized services, the manufacture of customized products in European quality becomes a reality, alongside a stable product supply. Roof underlayment production exceeds a 150 million square meters capacity annually.

With the German site acquisition in 2020, we successfully entered the healthcare sector. With this step, Masterplast has taken over the technology, infrastructure, and several decades of knowledge and experience, making it possible to start a new, solely medical venture. We created a plant complex at the company's leading site that incorporated all this know-how. By doing so, we established a medical textile manufacturing site unique to the Carpathian basin, producing 7000 tons of non-woven textile raw materials for the healthcare sector. We also carry out R&D activities in the new facility to develop innovative and sustainable raw materials.

Masterplast continued to advance its presence in the healthcare industry and, in addition to producing raw materials for the medical sector, it also aimed at making finished medical products. Since the autumn of 2021, the units operated by cutting-edge technology and a high degree of automation produce a new generation of customized medical protective equipment such as protective coveralls, medical gowns, scrubs, shoe covers, surgical caps, and isolation sheets. The integrated manufacturing processes ensure waste recycling; therefore, production is carried out mainly waste-free and with a low environmental impact.
For further details and to get a quote visit MASTERPLAST MEDICAL .